> Short Courses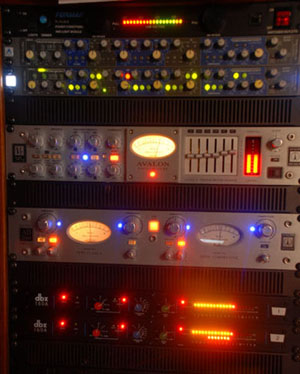 Want to know how it all works?
10 week course starts July 10th 2012. Learn how to succeed in auditions, understand film scripts, and essential techniques for professional screen acting. Read more...
Audio Engineering Short Courses
specialised professional engineers
hands-on experience
individual workstations
small class size
Enrolling Now for the next Live Mixing course:
16 hr course (8 x 2 hr sessions over 8 weeks).
Certificate on completion.
This introductory course will cost $440 and is a prerequisite for other courses.
Book early to avoid disappointment as class sizes are limited.
Call Paul on 0411037815 between 9am & 9pm (Aust EST) for more information.
Course covers: basic to advanced live mixing skills, including sound theory, mixing technique, microphone technique and placement, cabling, amplifiers and P.A.s, foldback, patch bays, equalizers, dynamic effects, patch bays, monitoring, spatial mixing, & mastering.
Course Convenor: Dr. Paul Day
Future Courses:
Sonar (music software)
ProTools (music software)
Cubase (music software)
Audio Engineering Techniques