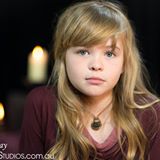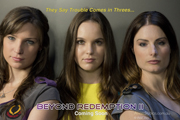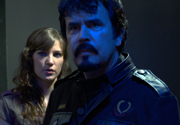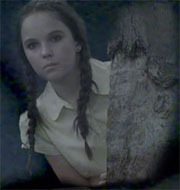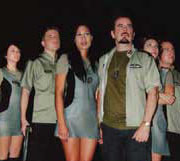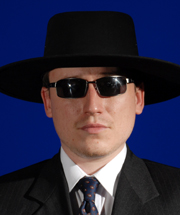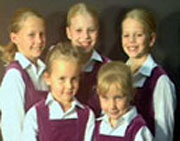 Magdala Rose
Magdala Rose, written and directed by Paul Day, is a medieval adventure/suspense film set in Southern France during the Albigensian Crusade in the 13th Century. It is due be released in November 2019.
The cast includes well known Australian actors Rowena Wallace and Joss McWilliam, as well as some exciting fresh talent.
You can follow our progress and creative journey on the official Magdala Rose Facebook Page
Beyond Redemption: Space Captain
Beyond Redemption: Space Captain is the latest movie in the Redemption series. It premiered on August 2nd 2014 (See the official web site for more information).
The year is 2121. The Aldarans, an alien race that our ancestors once thought were angels, are now in a fragile truce with the people of Earth, the major religions have united into a powerful political force, and humans have started to colonise the planets of the Orion sector. Veteran starship Captain, Lazlo, has had enough of the wars and the politics and just wants a quiet life, but for 14-year-old Alanah who was brought into this world through a time portal, every day is a new adventure. When a transport ship mysteriously explodes in a remote region of space Lazlo and the crew of the Redemption go to investigate and find an alluring female cyborg. Before long what seemed like a routine mission quickly unravels and threatens their very existence. An alien contagion starts to take over the minds of the crew and the race is on to find a cure and stop their ship from being destroyed as well.
Beyond Redemption: Space Captain Official Web Site
Beyond Redemption (The Visitor)
A prequel to Angel Studios' Sci Fi classic, Redemption 101, Beyond Redemption (The Visitor) premiered at the Gold Coast Film Festival on Saturday 21st April 2012.
After losing her parents in the pandemic, Alanah is sent to the country to stay with her older sister Kate. While trying to come to terms with their loss, Kate takes in an unusual border, Mr. Martin, who claims to be working for the government but seems to know more than he's letting on. When Alanah goes to investigate some mysterious lights she runs into the enigmatic Captain Lazlo, hiding out in the mountains. With the pandemic closing in on their village, Kate and Alanah have little time to decide who to trust.
Beyond Redemption DVD's will be available from this site very soon.
Beyond Redemption (The Visitor) Official Web Site
Redemption 101
Angel Studios' Sci Fi classic, Redemption 101 premiered at the Schonell Cinema, St. Lucia in 2006.
Redemption 101 is a feature film that revolves around the quirky crew of the starship Redemption as they transport an ambitious bishop and his entourage to the remote Orion star system. It seems like just another mission for the battle-weary crew until they answer a distress signal from a seemingly deserted planet and end up with some alien passengers who are not quite what they seem. Before long they find themselves drawn into a world of mystical relics, ancient feuds, and apocolyptic events!
Redemption 101 Official Web Page